Planning a trip to Vernonia? Why not stay for a few days and take in one or more local attractions Here are several family friendly trips that are just about an hour from Vernonia. You'll have a fun adventure-and be back in time for dinner!
Jewell Meadows Wildlife Area–See majestic Roosevelt Elk in their natural habitat in the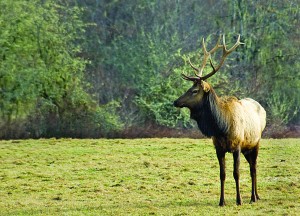 Oregon coast Range. This 2,940 acre preserve is home to well over 200 elk that spend the winter and spring in the lower meadows along the highway feeding and resting. There are two parking areas, four viewing areas and interpretive signs. The elk are the main attraction but the area is also a great spot for birding and other wildlife viewing.
Travel time from Vernonia: 52 minutes. Distance 39 miles.
Tree to Tree Aerial Adventure Park–Voted on of the Top 10 Zip Parks in the country, Tree to Tree offers an Ariel Adventure Park with six colored levels graduating in height and difficulty and over sixty extreme obstacles. There's a level for just about every member of the family including a tween and children's course. In addition take a separate zip line tour which includes a 1200′ single line as part of the adventure. Reservations are required for all adventures.
Travel time from Vernonia: 52 minutes. Distance 39 miles.
Tillamook Forestry Center–Located in the remote heart of the Tillamook Forest in the Oregon Coast Range, this education and recreation center is a special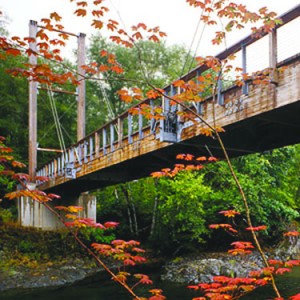 place to explore. Learn about forest history, wildfires or sustainable forestry practices inside the center. Hike through the forest and see it for yourself—make sure to dress appropriately for Oregon weather. Highlights include the climbable 40 foot high lookout tower replica, a 250 foot suspension bridge crossing the Wilson River, connections to a host of trails, hands on exhibits and the award winning film Legacy of Fire. Hours change seasonally—the Center is closed December through February; open Wednesday through Sunday in fall and spring; open seven days a week in summer. Admission is free.
Travel time from Vernonia 57 minutes. Distance 38 miles.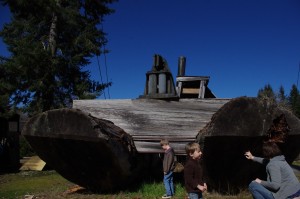 Camp 18 Restaurant and Logging Museum–For anyone interested in the logging and railroad history of this region, or just history in general, Camp 18 is a must go! Wander the grounds and be fascinated by the outdoor displays of huge, heavy equipment. See a Steam Donkey, a Spar Tree, a real wood-sided caboose on tracks, a large band saw and much more. Visit the Logger's Memorial and see the displays family members have created for their lost loggers. When you've finished your outdoor tour, step inside the restaurant and be amazed by the size of the log beams used to construct the massive building. The Oregon coast is just another 18 miles on Hwy 26.
Travel time from Vernonia 42 minutes. Distance 32 miles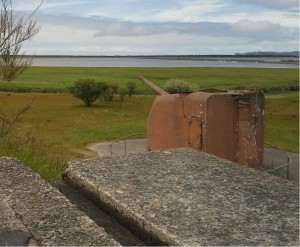 Fort Clatsop and Fort Stevens–These two historic forts are located on the Oregon Coast near Astoria. Fort Clatsop is part of the Lewis and Clark National Historic Park and was the winter encampment of the Corps of Discovery from December of 1805 to March of 1806.   You can explore the replica of Fort Clatsop where Lewis and Clark spent a cold and wet winter with their men.   Visit the interpretive center and view two different films to learn more about the explorers of the west. Fort Stevens, part of the Oregon State park system, was the primary defense installation at the mouth of the Columbia River from the Civil War through World War II. Explore history, nature and enjoy recreational opportunities in this 4,200 acre park. Bring your bikes—there's six miles of paved trails providing easy riding for everyone.
Travel time from Vernonia to Fort Clatsop: 1 hour 25 minutes. Distance 67 miles
From Fort Clatsop to Fort Stevens: 15 minutes. Distance 7.7 miles