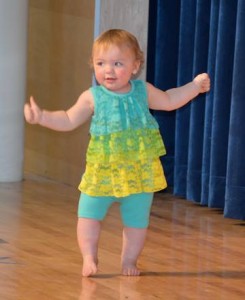 The producers of the local talent show let slip a pretty big tease today when they announced the three regular judges of "Vernonia Has Talent" will be joined by a special celebrity. A local celebrity who will be particularly appealing to those who like "American Idol"…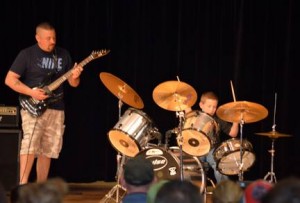 Hmmm. No matter who it is, the evening is sure to be a blast. The $5 gate fee goes to fund Freshman and Junior class activities, and gets you a slice of pizza and a beverage.
Last year the competition was fierce, and talent of all types was on stage, playing to a packed house. No word if the special guest on the judges line this year will be performing or not, but why take the chance on missing something? This celebrity will join local businessman and reality TV star Mike Pihl a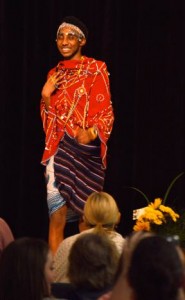 nd Kimberly Maus, anchor on Fox 12's Good Day Oregon.
Check back here for updates over the next week. As soon as we find out, we'll reveal the special guest right here.
Tonight it was revealed to me that Lovey James of Hillsboro has graciously accepted an invitation to our talent show, and will lead off the proceedings with a rendition of the Star Spangled Banner. Ms James was recently voted off the latest season of American Idol, but that has not slowed her down. You can find more about her on her website, including a link to her YouTube channel. Let her know how much you appreciate her visit to Vernonia by leaving a comment on her Facebook page. Who knows, if enough fans come to hear her sing, she might perform one of her songs!