A visitor to Vernonia might be surprised by the quality of the small but enthusiastic art scene this community has carved out. Not only was Vernonia the one time home to Christopher Burkett, considered by many to be the greatest color landscape photographer alive, it also has a non-profit community group, the Vernonia Hands On Art Center, dedicated to promoting the arts and heritage of Vernonia. Additionally, young artists are discovering their artistic talent through Artist-in-Residence Kerri Boutwell and the Grace Fine Arts academy she has established. The annual Salmon Festival, held the first Saturday in October, is a great opportunity to see the work of local artists; this year the Salmon festival will include the work of Boutwell and others.
In other words, the arts are alive and well in Vernonia.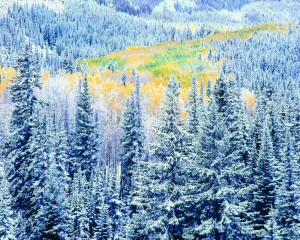 Any visit to Vernonia certainly must include a visit to Grey Dawn Gallery, which features some of the finest in northwest art.   The gallery is owned by Dan and Heidi Brown and includes, in addition to Burkett's work, Dan Brown's own Hardwood Originals custom wood furniture. The gallery also features artistic pottery by Jeff Patterson, also a former Vernonia resident, as well as the bronze sculpture work of Jacques and Mary Regat.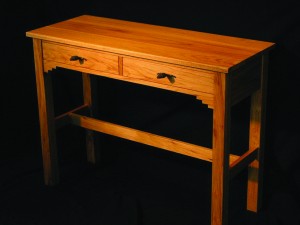 The Browns established their business in 1991 and moved it to their hometown of Vernonia in 2000 to a custom designed building at 879 Bridge Street they designed themselves. The front is home to the gallery while the back contains the workshop where Dan designs and builds his locally famous "Dan Brown Kitchens" and other fine furniture. The Browns also do custom framing for the art work they sell.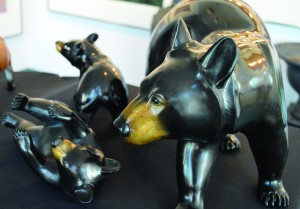 Brown says he and Heidi were hoping to help revitalize downtown Vernonia following the 1996 flood by locating the gallery and workshop there. "We wanted to convey the image of what we saw as the potential for Vernonia," says Brown during a recent visit to the gallery. "I had gotten to know several local artists and thought we could showcase our work, have space for the wood shop, and hopefully do something for the local artist community at the same time. There was kind of budding artist community at that time and it seemed like the logical thing to do."
Burkett is considered one of the world's foremost experts in Cibachrome printing, the process he uses to uniquely capture the color and light of his work. He has painstakingly developed his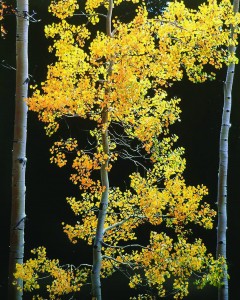 system of sophisticated masking techniques over thirty years, hand making each individual print without the use of digital or computer enhancement, creating a unique and individual piece of art work. Burkett signs and numbers each of the three sizes of prints he produces and therefore controls the number of prints released to the public, usually in the low hundreds. His work has been displayed in galleries worldwide, including the Smithsonian Institute in Washington, D.C., and has been compared to the work of the great Ansel Adams.
"Christopher's work has, beyond a shadow of a doubt been the main reason we have remained in business over the years," says Brown. "He has a world-wide reputation and we ship his work all over the U.S. and abroad." Brown notes that their custom framing work has made them a sought-out source of Burkett's limited edition work.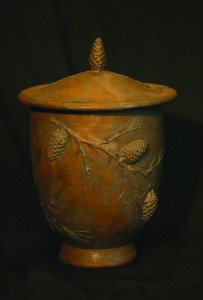 In addition to Burkett's work, Grey Dawn Gallery continues to show a small collection of Jeff Patterson's work. He is no longer producing his fine art pottery. "We were sorry to see Jeff stop working," says Brown. The bronze work of Anchorage, Alaska based Jacques and Mary Regat is focused on wildlife. The inclusion of the Regat's work allows Grey Dawn Gallery to display and sell some of the finest regional art, and makes the gallery a must visit for anyone interested in seeing some beautiful creations.
Kerri Boutwell and the other instructors at Grace Fine Arts offer after-school classes in acrylic painting, sculpture, drawing, and watercolor. Boutwell also conducts workshops for adults. She has held two art shows locally, displaying the surprisingly impressive work of her youth students. Her instructional classes have been fun and popular and have uncovered some artists who have found talents they were unaware they possessed. Grace Fine Arts is encouraging a new generation to appreciate and participate in the arts in Vernonia.
Alongside Boutwell at Salmon Festival will be local realist Randal Harvey, potter Wanda Aszman, and Nicole Gray, who specializes in photographic portraiture and local landscapes. Coined "Art in the Woods", this event showcases local artists but also hosts a salmon-themed art auction which funds art scholarships for local youth. In 2014 the inaugural scholarship was awarded. It is the first local scholarship offered to students interested in exploring the arts.
The Vernonia Hands On Art Center has been encouraging the Vernonia art scene through its volunteer and financial support of various artistic endeavors within the community. Hands On Art has supported community theater, the Vernonia Ballet, First Friday gatherings and the Vernonia Salmon Festival. Hands On Art has been encouraging learning environments with financial grants, advertising assistance and volunteer manpower since 1997, continually helping to raise awareness of the arts in Vernonia.