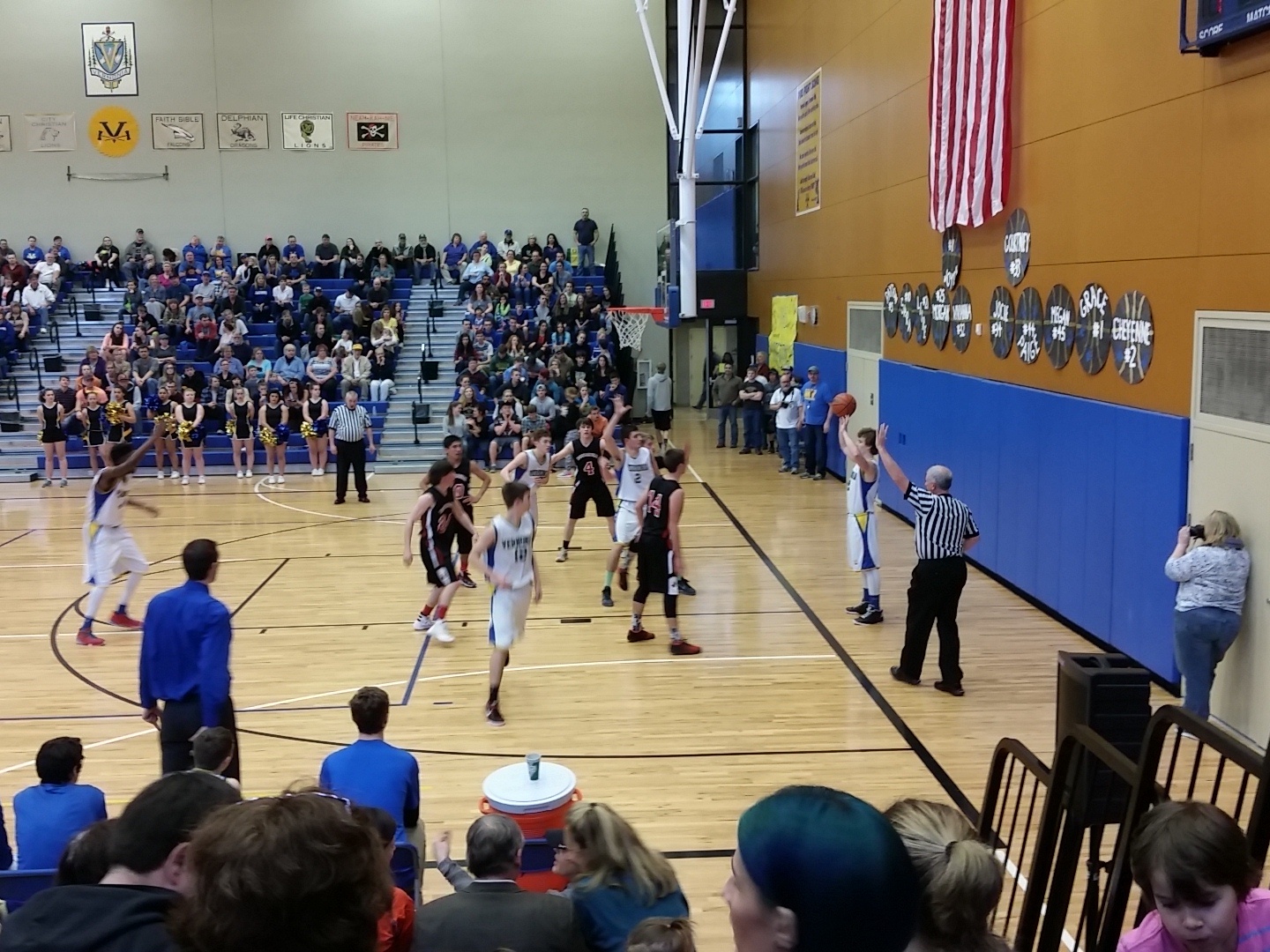 The Vernonia Loggers are headed to the OSAA 2A Boys Basketball State Championship!
            The Loggers and Lady Loggers basketball teams both hosted the Bonanza Antlers in the first round of the OSAA state playoffs on Saturday, February 27, 2016.
The Logger boys defeated Bonanza 65-60 to earn a trip to the final eight in Pendleton on March 3-5. The #2 ranked Loggers face #7 Burns at 8:15 pm in the first round on Thursday March 3. The Loggers have now won 25 straight games and have a 25-1 record on the season. The Loggers won the Northwest League title on February 20 with an 84-78 win over City Christian.
The #8 ranked Lady Loggers fell to #9 Bonanza 60-58 in tightly contested match-up earlier in the day at the Vernonia gymnasium. The Lady Loggers finished their season with a 24-3 record that included their fourth straight Northwest League title after they beat Neah-Kah-Nie 54-49 on February 20.